What Are the Advantages of Ground Source Heat Pumps?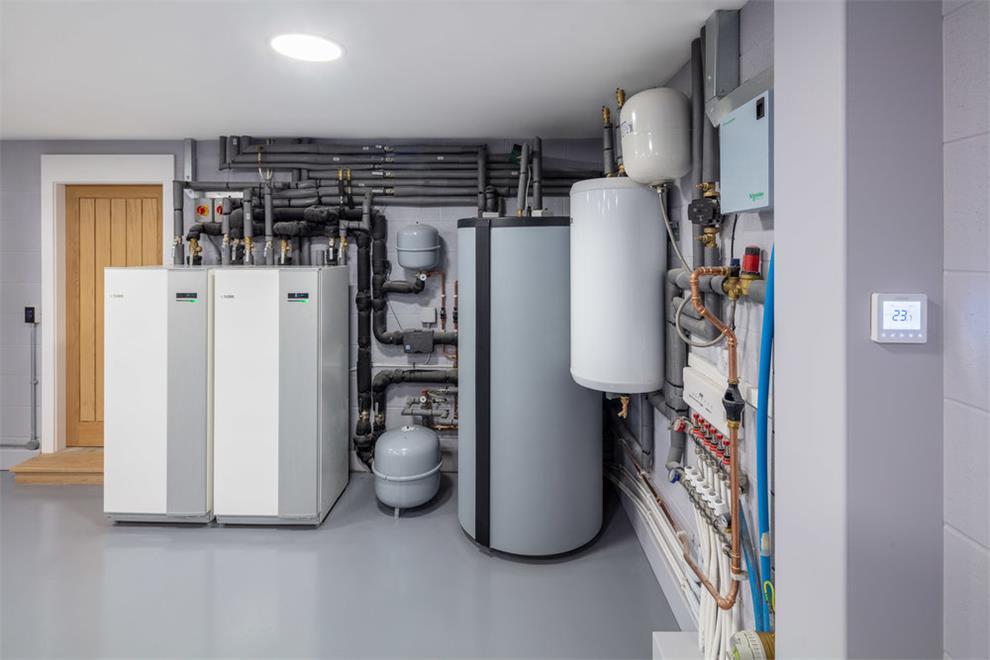 A
ground source heat pump
is a high-efficiency, energy-saving, and environmentally-friendly air-conditioning system that utilizes shallow underground geothermal resources for both heating and cooling. Ground-source heat pumps can transfer energy from low-temperature heat sources to high-temperature heat sources by inputting a small amount of high-grade energy (electric energy). The followings are the specific advantages of ground source heat pumps.
1. This is a renewable energy utilization technology
A ground source heat pump is a heating and air conditioning system that uses shallow geothermal resources on the earth's surface (usually less than 400 meters deep) as a cold and heat source for energy conversion. The shallow geothermal resources on the surface of the earth can be called ground energy.
The shallow layer of the ground is a huge solar collector that collects 47% of the solar energy, which is more than 500 times the energy used by humans every year. It is not restricted by geography, resources, etc. This kind of almost unlimited renewable energy stored in the shallow layer of the ground makes ground energy a form of clean renewable energy.
2. Cost-effective
The temperature of ground energy or shallow ground geothermal resources is relatively stable throughout the year. It is higher than the ambient air temperature in winter and lower than the ambient air temperature in summer. It is a good heat source for heat pumps and a cold source for air conditioning.
This temperature characteristic makes ground source heat pumps better than The operating efficiency of traditional air conditioning systems is 40% higher, so energy conservation and operating costs should be saved by about 40%. In addition, the relatively constant temperature of the ground energy makes the operation of the heat pump unit more reliable and stable and also ensures the efficiency and economy of the system.
3. Significant environmental benefits
Compared with the air source heat pump, the pollutant emission of a ground source heat pump is equivalent to a reduction of more than 40%, and compared with electric heating, it is equivalent to a reduction of more than 70%. If combined with other energy-saving measures, energy-saving and emission reduction will be more obvious.
Although refrigerant is also used, it reduces the charging capacity by 25% compared to conventional air-conditioning devices; it is a self-contained system, that is, the device can be pre-assembled and sealed in the factory workshop, so the chance of refrigerant leakage is greatly reduced. The operation of the device is pollution-free, can be built in residential areas, there is no combustion, no smoke, no waste, no place for stacking fuel waste, and no long-distance heat transfer.
4. One machine can be used for multiple purposes

Wide application range Ground source heat pump system can be used for heating, air-conditioning, and domestic hot water. One machine can be used for multiple purposes. One system can replace the original two sets of boilers and air-conditioning devices or systems; it can be used in hotels, shopping malls, office buildings, schools, and other buildings that are more suitable for heating and air conditioning in villas.
5. Low maintenance cost
Under the same conditions, buildings using ground source heat pump systems can reduce maintenance costs. The ground source heat pump is very durable. It has very few mechanical moving parts. All the parts are either buried underground or installed indoors, thus avoiding the harsh outdoor weather.
The underground part can be guaranteed for 50 years, and the ground part can be guaranteed for 30 years. Therefore, the ground source heat pump is a maintenance-free air conditioner, which saves maintenance costs and enables users to recover their investment in about 3 years.
In addition, the ground source heat pump units have a long service life of more than 15 years. These compact units save space, have a high degree of automatic control, and can be unattended. If you want to know more about ground source heat pumps after reading the above, you can get a comprehensive solution by contacting us.
As a professional
heat pump
manufacturer, we have accumulated rich production experience in this field. We have a professional production team and a strict quality control system, and we carry out all aspects of quality control from product design to export. And we will also provide thoughtful one-stop service and effective solutions according to the diverse needs of customers. If you are interested in our ground source heat pump, please contact us immediately!