Guidelines for Preventive Maintenance of Water Source Heat Pump Systems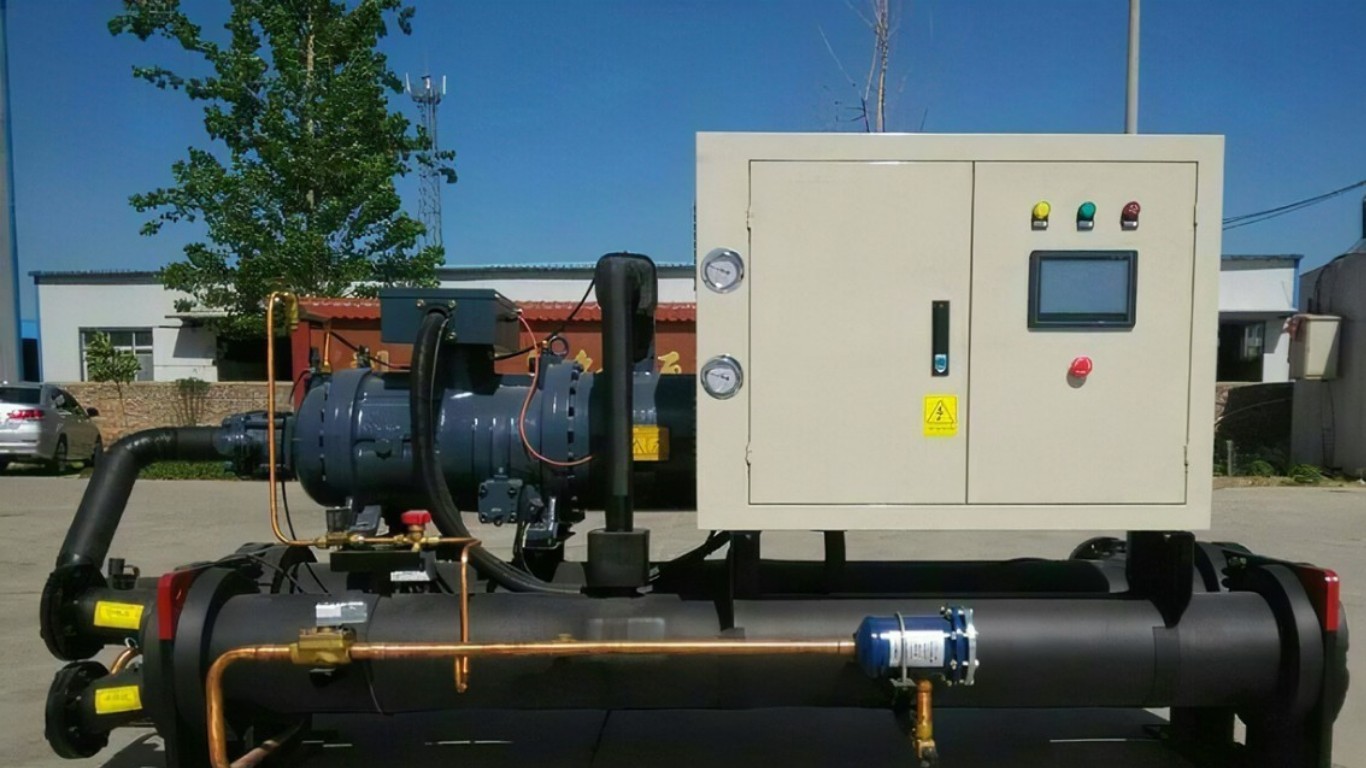 A
water source heat pump
system is one of the most environmentally friendly and efficient ways to heat or cool a building. The working principle of the water source heat pump is the same as that of the traditional air source heat pump. However, they do extract and dissipate heat by using a water source rather than from the air. All heat pump types offer excellent year-round temperature control.
Heat exchangers pump heat in winter and remove it in summer. Water source heat pump installations are generally unobtrusive, quiet, and require very low maintenance. However, you still need to take care that the heat pump has an adequate and stable water supply throughout the year. This guide will discuss everything you need to know about performing preventive maintenance on a water source heat pump system.
When to perform maintenance on a water source heat pump system?
There are no hard and fast rules for maintaining equipment. You just have to make sure you don't let months pass without doing a cursory check. Professional maintenance should be performed at least once a year. You should also consider maintaining your equipment if you see early signs of damage or failure. You can protect your heat pump system from wear and tear by following these steps yourself.
Most problems can be avoided if you follow these steps:
Filter replacement: You will need to ensure that the air filter in your system is removed and replaced quarterly, semi-annually, or at least annually, depending on the circumstances.
Check coils and fans: Fans and coils tend to collect dust and dirt. Make sure to clean them regularly to maintain proper ventilation.
Clean the heat sink: You may need to use a vacuum cleaner for this step. You need to clean the cooling fins in the console unit.
Inspect outdoor pumps, boilers, and fluid coolers: You will need to inspect and perform PM on your fluid cooler/cooling tower annually to ensure that the water chemistry is correct and that the boiler and condenser water pumps are working properly.
Follow the HVAC instruction manual: Review the manual and follow all guidelines for heat pump and HVAC operation
By performing these simple maintenance tasks, you can ensure that your system components are running at peak performance year-round.
After maintenance
These are a few things you should do once your system has been checked by a trained technician. These tips will ensure your water source heat pump system works the way it should.
Set the system thermostat to run at a single temperature. If you keep adjusting your thermostat, you may incur higher utility bills. This is especially true for winter.
If you are using a fallback-type thermostat, limit the fallback. Limit them to twice a day when you sleep or work.
Make sure the thermostat is only backed down to 6% of the desired temperature.
During the heating season, do not set the thermostat below 65 degrees. Low temperatures can place undue stress on the system.
Setting the thermostat below 65 degrees can also cause the indoor coil to freeze when used in cooling mode. This can lead to unwanted condensation in the house.
Always ensure proper condenser water flow before the water source heat pump system calls for cooling, and it will run for a short time after the unit is scheduled to shut down, as the unit will trip at high head pressure and will need to be reset on cooling when called to run, the water did not flow through the device.
Check out an outdoor heat pump as a habit. This is especially important in winter when excessive snow or ice can build upon or around the device.
External units covered by ice and snow should be cleaned in time. You should not be running your system unless you have done this. Make sure to turn the thermostat to the emergency off or heat position to clear snow and ice. Conversely, if you prefer, you can also pour warm water over the system to melt snow and ice. Sometimes, cold water can also get the job done. However, make sure you never use hot water.
Do not hit or pick ice with sharp objects. You could damage the coils of the water source heat pump. You could also cause personal injury or serious damage to the device.
In cold weather, when the unit is clear of ice and snow, set the thermostat to regular heat. If the device freezes again, call a trained technician.
Open or closed loop installations should never be under leaky gutters. In cooler climates, water can drip onto the exterior and freeze into a solid. This will result in restricted access to the air supply and may freeze the entire unit.
Heat pumps in water circulation systems should always be installed at least 4–8 inches above the ground. This helps keep the coils away from snow and ice. It also allows for proper drainage.
How often should you perform preventive maintenance?
Frequent preventive maintenance of water source heat pumps is not required. Annual maintenance should only be performed by a trained and competent service provider.
They should take the time to thoroughly and properly inspect the system before diagnosing and fixing potential problems. Maintenance of coils and filters has a significant impact on heat pump life and system performance. Dirty coils, filters, and fans can restrict airflow within the system. This may cause the system to work with reduced performance. This can also lead to compressor damage, especially if the system is forced to run at reduced performance for extended periods of time.
Most water source heat pumps have a life expectancy of 20 to 25 years. Compared to air source heat pumps, water source heat pumps have a shorter life expectancy due to less mechanical and thermal stress on the compressor.
The air source system is also protected from environmental factors. Most ground source heat pump units come with a one-year warranty covering parts and labor. However, you need to check the manufacturer's warranty. Many contractors also offer extended warranties.
The above describes the preventive maintenance guide for water source heat pumps. If you are planning to buy a water source heat pump, please
contact us
.
Suoher is a professional
custom heat pump manufacturer and supplier
. We have a team with extensive experience in heat pump design, processing, quality control, and controller function development. Our target is global, including Europe, South America, South Africa, and Asia. Our team has had extensive experience in the heat pump field since 2006.