How Does an Inverter Heat Pump Work?
A heat pump works by using a refrigerant to draw energy from the outdoor air, bringing the air indoors to keep your home warm in winter. During the summer months, however, you can reverse the cycle to remove the heat from your home and cool the air inside.
Unlike standard air conditioners and furnaces, heat pumps give you a high level of energy efficiency, which helps keep your monthly energy bills low. Variable speed or variable frequency heat pumps maximize efficiency and minimize energy lost during the refrigerant cycle.
Working principle
When operating on a standard refrigerant cycle, the refrigerant level is constantly flowing between the condenser and the compressor, converting the liquid into a gas, depending on the temperature. The refrigerant cycle ends once the air temperature in your home reaches a specific level you specify on the thermostat, and will only start over if the temperature in your home changes. Each time the cycle restarts, the system consumes energy to bring the refrigerant to the proper temperature before starting the heating or cooling process.
However, when using an
inverter heat pump
, the refrigerant cycle will run at different speeds depending on the heat load and temperature. You can save energy with this system because the inverter automatically adjusts the speed of the refrigerant and reduces starts and stops.
Pros and cons
The advantages of such a system are obvious. You'll be able to minimize the energy you lose while cycling, reducing your energy consumption and lowering your monthly heating bill. This also has an impact on the environment, as you will reduce your carbon footprint.
Thanks to the increased system efficiency, you can also maintain a higher temperature for the cost you would otherwise pay to heat to a lower temperature.
Additional savings can come in the form of federal and state tax credits, as inverter technology will significantly improve your home's energy efficiency.
However, there are some drawbacks. First, those unfamiliar with HVAC terminology may confuse variable speed heat pumps with similar terms used to describe heat pump blowers. Variable speed blowers have some advantages of their own, but these are not relevant to what we are mainly discussing in this article.
Also, some types of variable frequency pumps will cost more than standard models, meaning you'll have to pay a higher upfront cost to benefit from long-term savings, and they may require additional maintenance due to more complex operating systems.
These are just some of the considerations to keep in mind when looking at an inverter heat pump in your home. If you want to know more or want to buy an inverter heat pump, please
contact us
.
SUOHER is a professional
custom heat pump manufacturer
. We have a team with extensive experience in heat pump design, processing, quality control, and controller function development. Our target is global, including Europe, South America, South Africa, and Asia. Our team has had extensive experience in the heat pump field since 2006. We have professional processing engineers, and rich quality control, especially welding and leakage control.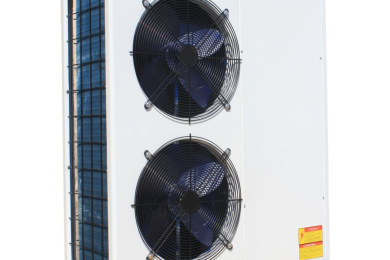 Hydrophilic aluminum foil + internal thread copper pipe High efficiency tube in shell Electronic expansionn valve 14KW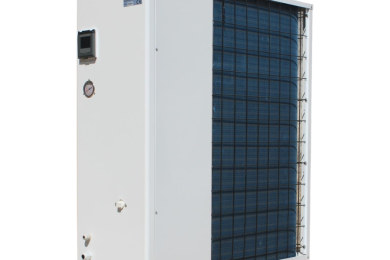 Hydrophilic aluminum foil + internal thread copper pipe High efficiency tube in shell Electronic expansionn valve 380V/3PH/50Hz