Advantages of Heat Pump Water Heaters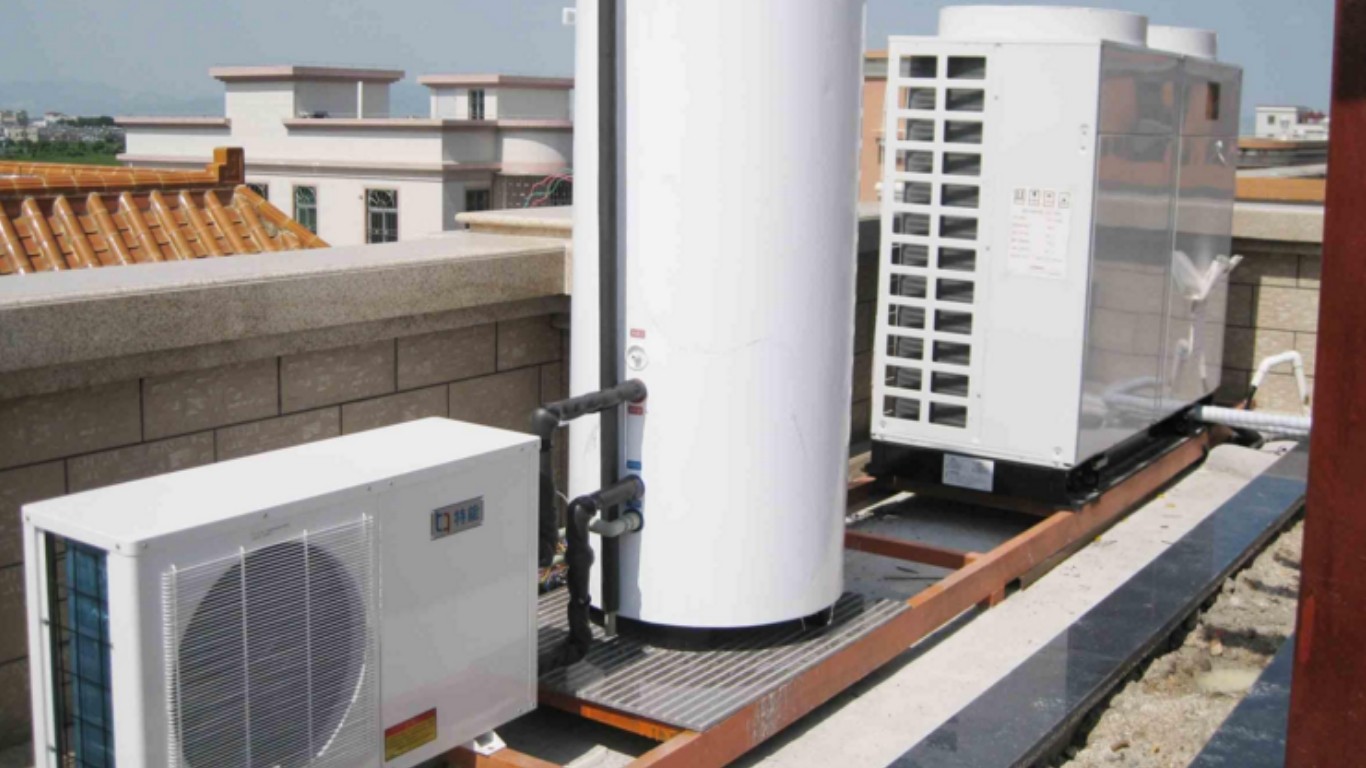 The water heater in your home is responsible for ensuring that you can shower, wash dishes, or clean produce in a proper manner. Most homes have electric or gas water heaters that can hold 40 to 50 gallons of water at a time. However, it may be in your best interest to install a heat pump water heater in your home. Let's take a look at the potential benefits of using this product.
Assuming the product is properly installed and maintained, the heat pump water heater should last 15 years. However, it can last up to 25 years, depending on how many times you use it and other factors unique to your home.
So choosing this product may mean that you don't have to replace your water heater as long as you own your home. Assuming proper installation and maintenance, conventional gas or electric heaters typically last about ten years.
Heat pump water heaters waste less
No matter what you use to heat the water in your home, it's not 100% effective. This means that part of the energy used to generate the hot water flowing through the kitchen or bathroom faucet is completely lost. In most cases, it will be trapped in the basement or wherever the water heater is installed. However, heat pump water heaters are generally more efficient than those powered by gas or electricity.
Heat pump water heaters make reducing carbon footprint easier
When you use natural energy for this task, you do not pollute as you do with natural gas or electricity products. So you feel like you're taking steps to reduce your carbon footprint and make the world a cleaner place.
Save on monthly utility bills
You can save an average of $330 per year over the life of the heater. Over the course of 15 years, you'll save $4,950, which is more than enough to pay for new equipment. It may also be enough to cover other home renovation costs, which may help make your home more efficient during the cold winter.
Tax credits may be available to minimize the cost of a heat pump water heater
The upfront cost of such products is generally higher than that of traditional gas or electric water heaters. Typically, you'll pay around $1,000 for a heat pump water heater, while a water heater powered by oil or electricity will run you around $500.
However, you may be eligible for a tax credit if you buy an ENERGY STAR-labeled product. After using your points, you may pay the same price for a heat pump water heater as for a gas, oil, or electric water heater.
Heat pump water heaters work well during cold weather
Simple physics tells us that hot air is naturally attracted to cold air. So even if the air temperature is only 65 degrees, the heat pump can help the water reach 120 degrees or more very efficiently.
Depending on the type of pump you have, it may work in rooms with air temperatures as low as 40 degrees.
The heat pump can be used in summer
Cool your home summers are very hot and humid, which means you may be looking for ways to keep your home cool at this time of year. If you're like most homeowners, you'll use an air conditioner to replace the hot, humid air with cool, dry air.
Depending on the type of heat pump water heater you have, the cool air it produces can be vented to the rest of your home.
This could be another special way to make your house more comfortable year-round while also minimizing utility costs. Plus, you'll probably save money again because you won't have to pay to buy and install a water heater and air conditioner.
This product is designed to meet the high demand
Say you need to shower while the dishwasher is running. In this case, you might worry that your water heater won't be able to keep up.
Most heat pump water heaters have the ability to convert to electric or gas mode to ensure you can complete both tasks in a timely manner. When demand returns to normal, you can resume heat pump mode by pressing a button on the control panel connected to the storage tank.
Heat pumps can take heavy abuse
A heat pump is probably one of the easiest household products to maintain during its lifespan. It will usually continue to function normally even if it is covered in frost, dirt, or other debris. As such, it's ideal for basements, garages, or other areas of the home that are often colder and dirtier than the rest of the house.
If the gas or electric water heater in your home is nearing the end of its useful life, you should strongly consider replacing it with a heat pump water heater.
In fact, even if your existing water heater is expected to last many more years, it may be in your best interest to consider a conversion. This is because doing so can help you save money and make your home more efficient for the next decade or two. If you want to buy a heat pump or water heater, please
contact us
.
Suoher is a professional
custom heat pump manufacturer
. We have a team with extensive experience in heat pump design, processing, quality control, and controller function development. Our target is global, including Europe, South America, South Africa, and Asia. Our team has had extensive experience in the heat pump field since 2006.