How to Make Your Pool Heat Pump More Energy Efficient?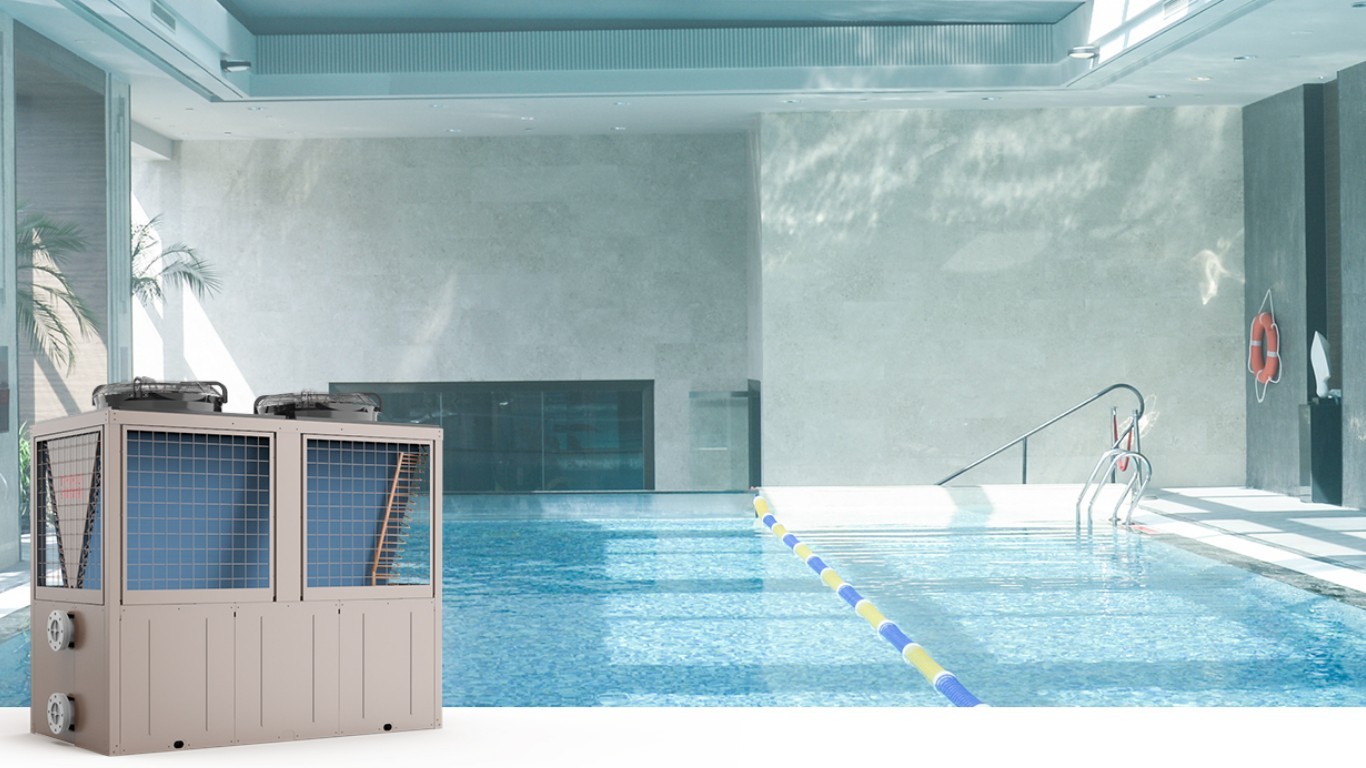 Pool heat pumps
are one of the most energy-efficient pool heating options available today. A pool heat pump can help you extend your pool season and is less expensive as it only requires 1/3 the heating of the gas.

Do you know how to double the energy efficiency of your pool heat pump? Heat pump maintenance is critical for reliable performance; however, there are other ways to keep your pool heater running more efficiently. In this article, we'll show you how to make your pool heat pump more energy efficient.
Always keep evaporator coils and vents clean
It is normal for the parts inside the heat pump to wear out over time. However, some parts will get dirty in the process. Dirty evaporator coils, for example, can significantly reduce the heat pump's ability to collect heat by almost half. Here's when you need to clean your heat pump evaporator coil:
At the beginning of each pool season
After the flood
After a big storm
When you keep your heat pump's evaporator coil clean, you can ensure that your pool heat pump can collect heat to work at optimum efficiency. Again, the vent is on the side of the heat pump, covering the evaporator coil, and should be kept clean to prevent reduced airflow. Check for leaves and branches, and clean up any waste that has accumulated.
When the pool heater is off - keep your pump running at a low speed
When the heater is off, the water is circulated by running the pump at a lower speed. Operating the pump at night (off-peak hours) is the cheapest; it's a great strategy for pool owners who don't want to reheat their pool every morning in cold weather.
Get a solar cover to boost your pool's thermal insulation


Heating the water is not a problem for a swimming pool heating system, but maintaining the water temperature is a big problem. And you have to keep the pool heating functioning to maintain a stable water temperature. If you're like any other pool owner, you do this for at least 8 hours a day.
After the heater is turned off, your pool will go through the normal process of heat loss. When the water circulation stops, your pool expels heat from its surface. High winds and cooler weather conditions further accelerate this cooling process. If you don't care about bills and budget, this won't affect you. However, if you want to increase your pool's insulation and reduce the time you spend operating your heater, then you need to start using a solar cover.
When you use a solar cover, it not only improves the insulation of the pool but also reduces water loss. With better insulation and proper water levels, you'll find that your heated pool heats up much faster.
Install an automatic timer to make your pool water heating cycle more precise
Whenever your pool reaches a preset temperature, an automatic timer turns on and activates your pump and heater. So when you're away, it helps keep your pool water warm and you can swim anytime.
Filters and baskets should be cleaned at least weekly
To ensure smooth circulation of your pool water:
Clean the pump and separator basket at least once a week.
Clear your pool's filter at least every few weeks.
The better the heat distribution in the pool is when the water can pass through the system effortlessly.
Get the right size pool heat pump
It is imperative to purchase a properly sized pool heat pump that is sufficient to heat the pool area smoothly. For example, if you have a bigger swimming pool but a small heater, you will have to use it for longer, almost 2 times as long, instead of using a larger (i.e. right-sized) heat pump based on your pool area.
Swimming pool solar heating with heat pump
You might think it's weird to use two different types of pool heaters at the same time, but it can really save you money. Much depends on the type of heater you're using, though. You can save a lot on your energy bills if you use a solar pool heater and heat pump.
Because solar pool heating systems only require an operational filter pump to work, they are much less expensive to run than most heaters. However, they require continuous direct sunlight to function.
SUOHER is a professional
heat pump manufacturer
and supplier. We have a team with extensive experience in heat pump design, processing, quality control, and controller function development. Our target is global, including Europe, South America, South Africa, and Asia. Our team has had extensive experience in the heat pump field since 2006. We have professional processing engineers, rich quality control, especially welding and leakage control. Our welding engineers and electrical engineers have skills certificates. We have a clear understanding of heat pump heating and hot water.